Aspiring for a completely new look in your home? Or simply want to spruce things up a little. Either way taking the interior design colour schemes of each room into consideration will make huge effects on how you see your home. Making this big change without undergoing serious renovation work, or completely breaking the bank, is the perfect way to achieve a new look for each and every room.
As time goes on, the interior design trends are constantly changing in style. Colour scheme trends are one of the most important aspects in homes. They set the tone and predict the mood of a room.
However choosing colour schemes can be a tricky decision for many homeowners. Considering colours that complement each other is just one factor of creating a beautiful space. Here is just an insight into the trends and ways to find the perfect colour scheme for your home.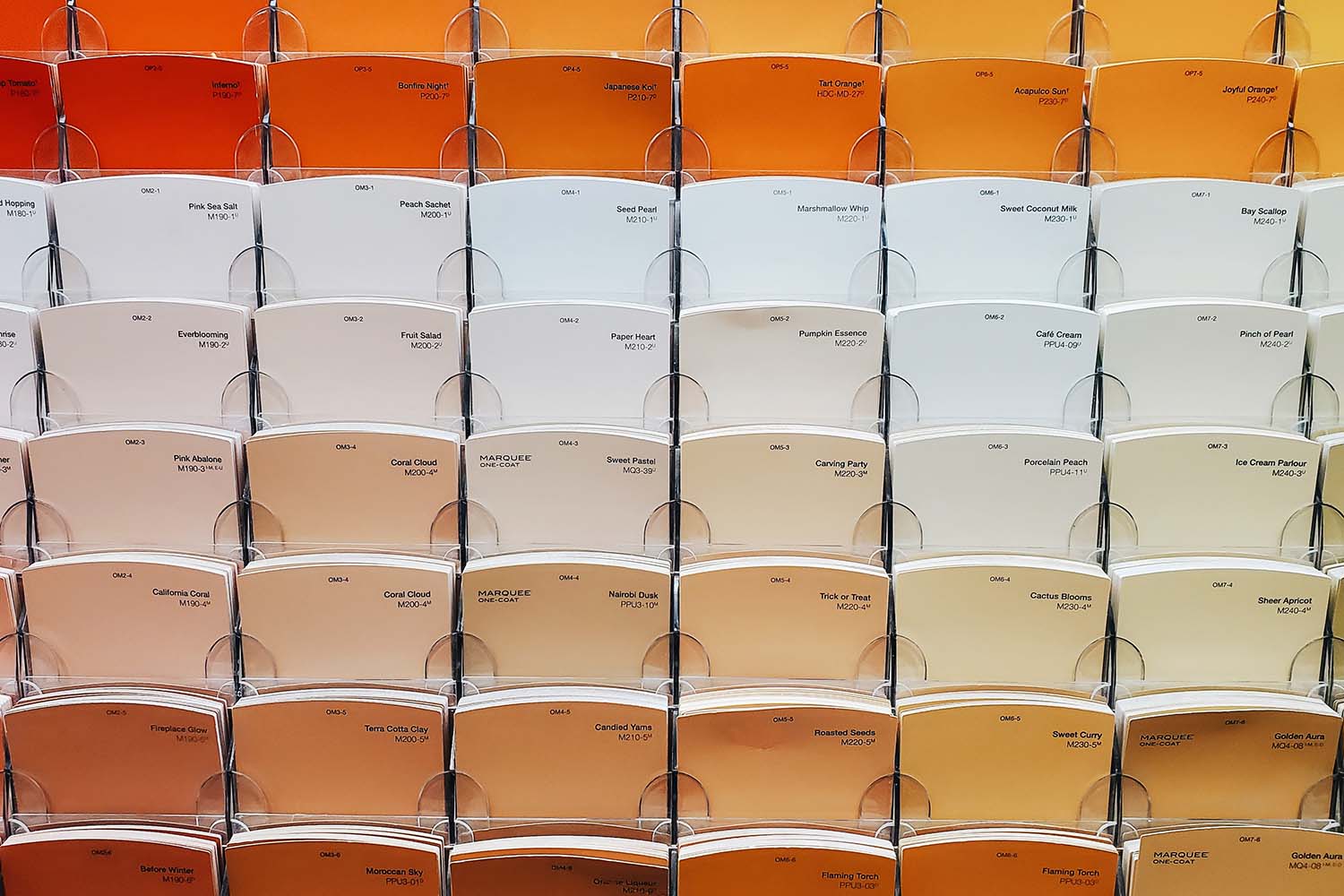 The latest trends in interior design colour schemes
Over the decades, colour schemes in rooms have been constantly changing depending on current trends. As there is always a new trend in interior design, 2021 has provided plenty of fresh new styles and trends for you to try. Trends which provide both a modern and timeless look to your home.
One of the most popular styles homeowners want to achieve is a cosy look throughout their home. Recent home decor has certainly been prioritising comfort for this latest style. A hint of neutral colour schemes matched with some timeless painted furniture can help to complete the perfect warm and welcoming room. Especially important as an autumn design trend.
As one of the most popular current colourways in interior design, no colour compares to the stone hues and greys. Compatible with almost any colour scheme, greys are just one colour that can match with any colour to achieve a neutral look. Which is proving to be most popular in trends.
This guide to picking a colour scheme for your next home decor project provides a range of complementary colours for you to choose from. With earthy tones such as greens and browns also being very in right now, the tone of a relaxing and comforting home is something you now see across a lot of homes.
You will also see a lot of darker jewel tones cropping up, in greens, reds and purples. There really is no limit to colour schemes today.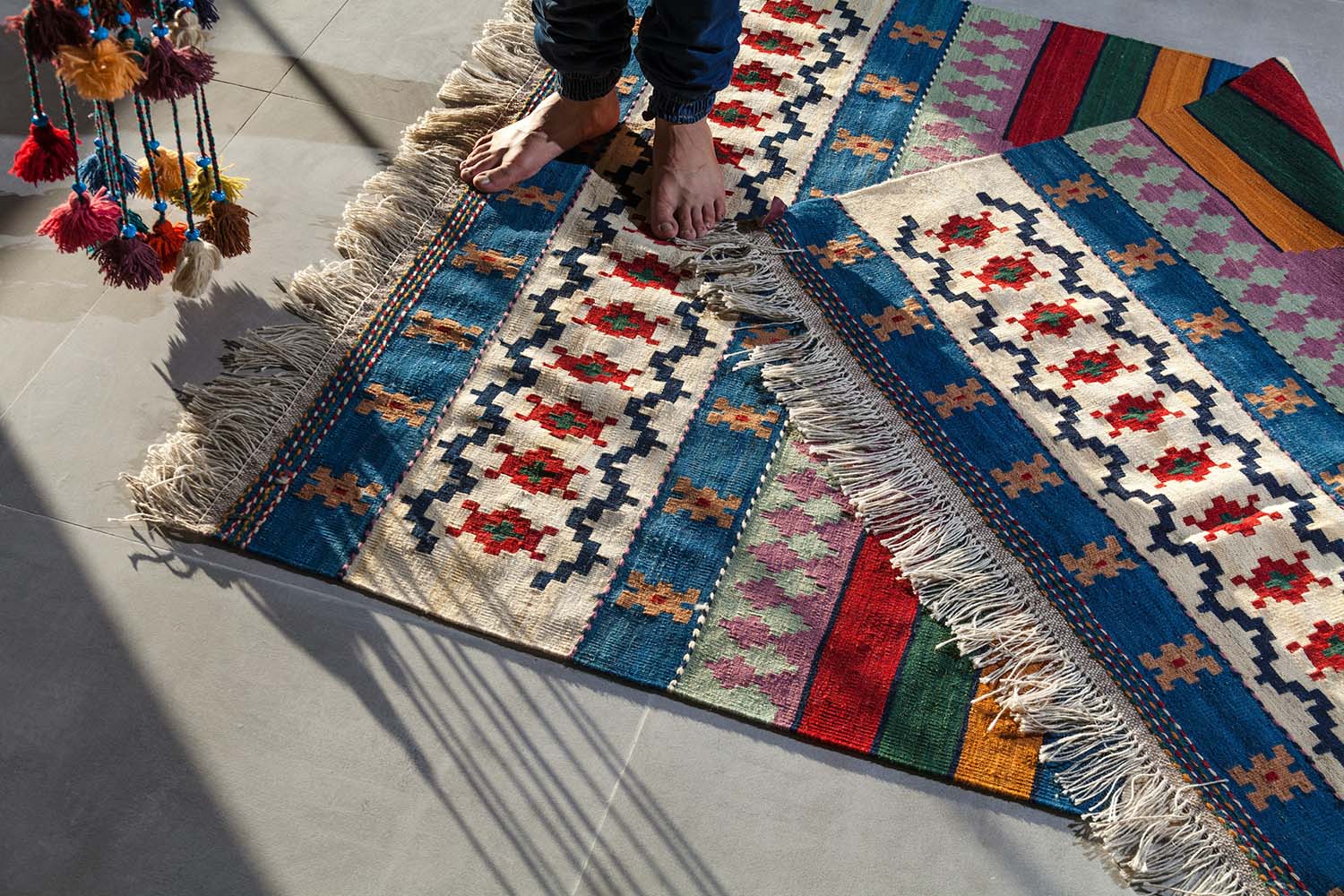 Putting the latest trends into action in your home
Updating colour schemes throughout your home can be an intimidating process. Knowing where to start and what goes with what is important as one of the many things you have to consider. First, starting off small is a great start to making changes in each room. Adding texture with throws and rugs is one way to make a swift change in the colour scheme of a room without having to make big changes.
However, before you go all out and overhaul your interior design completely, you will want to bear in mind how different room sizes can benefit from different colour schemes.
For those with smaller homes, there are many ways you can incorporate colour to make smaller rooms appear larger. Skip the deep shades. Opt for lighter and warmer colours. This can give a look of bigger spaces, and letting in light will make the room seem more open.
Have the luxury of a larger room? These types of space can often seem too big, and fail to feel home-like. To make rooms like these cosier, a makeover in darker tones can create the illusion of shrinking the room down.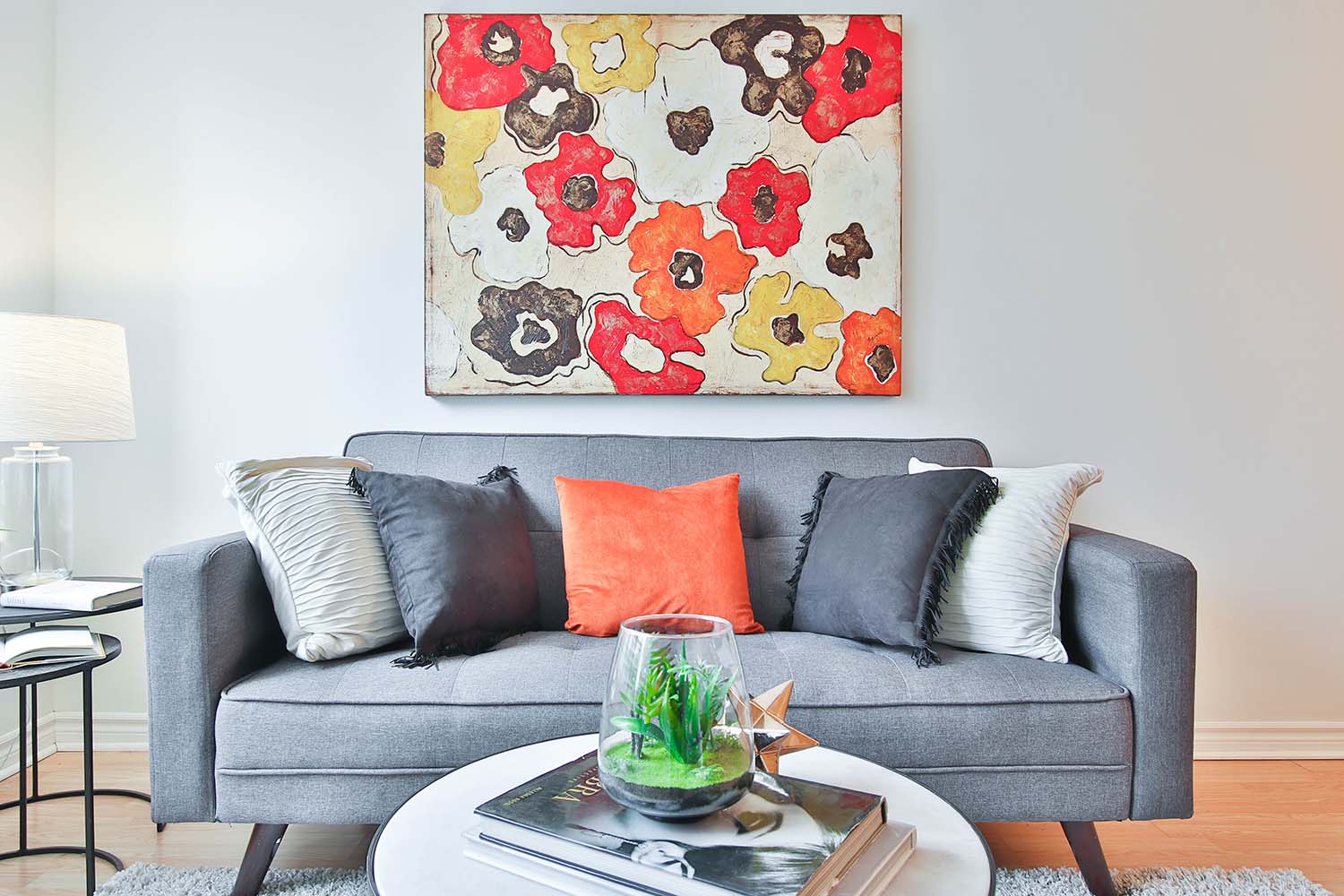 A guide to choosing perfect complementary colour schemes
Considering which colours to paint your home? Think about whether the colours you want will work is one of the key aspects that will set the tone of the room. Choosing a scheme that will be timeless and one that will be loved in years to come is important. So choose one you really love. And, furthermore, make it worthwhile.
Choosing the right colour for your home can be a perplexing process, starting by looking at the existing prints in your home is a great way to begin the process. If you have a love for certain prints in your home, choosing a colour scheme that will complement them is vital. You can make a paint colour out of them and create a sense of unity and flow throughout your space which will provide great effects in your home space.
Another way to find the best complementary colours for your home is by using colour generators for interior colour schemes. Whether you're thinking of a relaxing ocean-like room or a cosy soft pink room, these online generators can help you easily build a colour palette that you're happy with.